Welcome to U of T's Brand Portal
We encourage you to explore the University of Toronto's strategic and creative guidelines, templates, and tools to help you share our bold new creative expression—Defy Gravity—with the world.
Simply put, our brand is an expression of what makes us unique and shapes how our audiences perceive us. A brand is also what helps us tell stories with a unified voice.
Unity is not the same as conformity. Our various campuses, colleges, faculties, and divisions all have unique personalities and stories to share with the world, and our brand is here to enrich and empower that storytelling.
With a comprehensive site coming in 2022, this temporary portal will introduce you to the Defy Gravity brand and help you use it effectively across your communications. It will help you craft engaging content that not only advances your division's objectives, priorities, and reputation but also strengthens the University brand at large.
The more consistent and unified we can be with our communications, the more likely it is that people will understand and internalize what makes U of T an exceptional place—worthy of their time, engagement, and support.
Building a great brand is a collective effort, and we are excited to work with you on making Defy Gravity a powerful expression of our amazing community of students, faculty, staff, alumni, and supporters.
Let's build a powerful brand together.
The University of Toronto has a long history of challenging the impossible and transforming society through the ingenuity and resolve of its faculty, students, alumni, and supporters. Defy Gravity is about working together to overcome barriers, limits, and expectations—everything that holds us back individually and collectively. This is something that all of us, as humans, can relate to.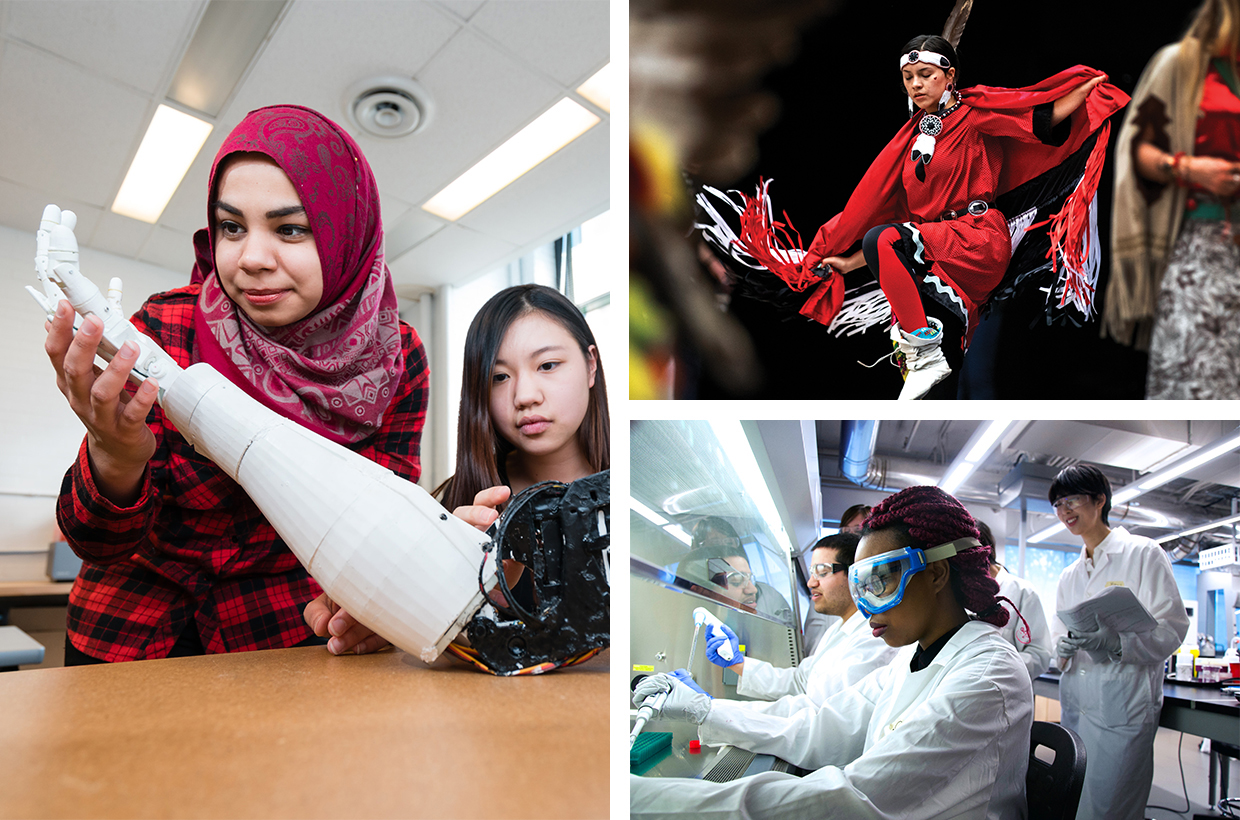 There are endless stories of people and groups defying gravity within our community: scholars who are revolutionizing their fields, students who are the first in their family to attend university, and so many others who have worked tirelessly to realize their potential. Some stories will be about breakthroughs in research, teaching, and innovation. Others will be more personal but just as worthy of being told.
Defy Gravity is also about our mindset as a community. We don't just accept the world as it is. We have a defiant streak. We may not always succeed, but we don't let that hold us back. We use every setback as motivation to push forward. This is the spirit we want to capture through our communications. Defy Gravity is shorthand for our character, values, mettle, and view of the world.
Our brand sets a strong, strategic foundation for compelling storytelling across the University's various marketing and communications channels. In the battle for time and attention, our brand helps us stand out and convey what distinguishes us from other universities, with a harmonious and instantly recognizable look and feel.
We're Just Getting Started
As we roll out our new brand, the details and contents of this site will change and evolve. Check back frequently for updates.